Freeze dried organic blackberry bits & slices
Availability:
Out of stock
Certified organic — No added sweeteners and no preservatives
Bits and slices of freeze dried organic blackberries.
Excellent source of Vitamin C and Fiber.
No infused sugar and no sulfites!
Not genetically engineered.
Certified Kosher by Blue Ribbon Kosher. See the North Bay Kosher List.
Organic blackberry certification:
Certified organic by MCIA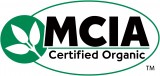 Common uses: Backpacking food, camping food, snacks, and quick-and-easy cooking at home. Like our other freeze dried fruits, our organic blackberries are often added to smoothies, cereals, desserts, and trail mixes.
Packaging: Bagged selections are in high quality resealable foil pouches with moisture absorbent pack to help ensure freshness after initial opening. Bulk box orders use sealed plastic bag inside sturdy cardboard box.
A popular gift item: Use our multiple-address and gifts-messaging features to send dried organic blackberries and other freeze dried fruits to friends and family.
Customer Reviews
Not As Expected

Review by Disappointed

I have to agree with the previous review. These were disappointing. They taste nothing like a blackberry and are very bitter. Possibly a bad or early harvest.

Disappointed

Review by Joy

I only just started eating these, so I hope I can amend this review later on. Unfortunately, I have to say these are only good for the fiber in them. Maybe they were harvested too soon, because there is no natural fruit sweetness to them at all. In fact, chewing them brings out the bitterness of the seeds. I really doubt the calorie count given is as high as is stated. I had not tried any of the other blackberry products, so I can't compare. Phooey.
Freeze Dried Organic Blackberries
Easy to Prepare
Use dry as a healthy snack, as an addition to trail mixes, and as a crunchy topping for cereals and desserts.
For most other applications, hydrate by soaking for 5 minutes in a generous amount of cold or hot water (hot water works slightly better). Then drain.
Yield — 1 oz equals about 1 cup dry with very low moisture content.
Rehydration Ratio — 1 lb of freeze dried whole organic blackberries, once rehydrated, equals approximately 8 lbs of fresh prepared organic blackberries.
Storage — Best if used within 24 months of purchase. Store tightly sealed while minimizing exposure to high humidity and heat.
Nutrition Facts
Serv.Size 1 oz (30g)
About 1 cup
Servings Varies
Calories 104
Fat Cal. 7
*Percent Values (DV) are based on a 2,000 Calorie diet.
Amount/Serving
%DV*
Amount/Serving
%DV*
Total Fat 1g
1%
Total Carb. 26g
9%
Sat. Fat 0g
0%
Fiber 11g
42%
Trans. Fat 0g
Sugars 15g
Cholest. 0mg
0%
Protein 1g
Sodium 0mg
0%
Vitamin A 7% • Vitamin C 70% • Calcium 6% • Iron 6%
Please contact us for specification on this product.
If you represent a food manufacturer and would like to open a wholesale account, please email us with your business name, documentation of your business, the product(s) you are interested in, your first order quantity and timing, and projections for future orders.