Whole freeze dried organic wild harvested blueberries
Certified organic wild harvested — No added sweeteners and no preservatives
Whole freeze dried organic wild blueberry.
Note: Wild harvested blueberries are smaller in size than cultivated blueberries.
Excellent source of fiber.
No infused sugar and no sulfites!
Not genetically engineered.
Certified Kosher by Blue Ribbon Kosher. See the North Bay Kosher List.
Organic blueberry certification:
Certified organic by MCIA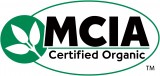 Common uses: Backpacking food, camping food, snacks, and quick-and-easy cooking at home. Like our other freeze dried fruits, our blueberries are often added to smoothies, cereals, desserts, and trail mixes.
Packaging: Bagged selections are in high quality resealable foil pouches with moisture absorbent pack to help ensure freshness after initial opening. Bulk box orders use sealed plastic bag inside sturdy cardboard box.
A popular gift item: Use our multiple-address and gifts-messaging features to send dried organic blueberries and other freeze dried fruits to friends and family.
Customer Reviews
STILL ORDERING THEM FOUR YEARS LATER

Review by peekaboobers

My last review was in 2016 when i said these freeze dried blueberries were the sweetest I have ever had. When fall blows in and the fresh blueberries turn sour these are my "go to" berries for yogurts and cereals.

Great!

Review by Rich

Delicious!

Unsurpassed quality

Review by Debbie

I've been using NBTC powdered fruit in smoothies for years, especially blueberries. The flavor is unsurpassed when compared to fresh, and there's never waste from over ripe berries. I can use NBTC freeze dried powdered blueberries as needed.

SWEET & DELICIOUS

Review by Peekaboobers

Very happy with this product. Great for morning breakfast yogurt, cereals and snacking. Sweet. I taste tested them to similar products from Trader Joe's and Whole Foods and found those to have a much more sour taste overall. I am ordering more of these today.

Great Product

Review by mary lou

We live with slopes covered with wild berries and these freeze dried wild blueberries are better, sweeter and in the pantry! The quality and taste is wonderful.

These are wonderful!

Review by Richard

Organic blueberries of any stripe are hard to come by where I live, and organic WILD blueberries are impossible. I eat a lot of blueberries, and these have become practically a staple food since I discovered them, and I hope the large size pakages are back in stock soon.

The Best Blueberries Available

Review by Brian

These flavorful organic wild blueberries are so much better than the high bush variety and good for you!

Blueberries and others

Review by Deployed

I am currently deployed in Afghanistan and the food in the DFAC is not very good. It mainly consists of high sugar and high carbohydrate foods. So I order a lot of items from North Bay, including the organic blueberries. They are very good. I mix them with yogurt, organic shredded coconut and organic pecans for breakfast. I also order a lot of other items such as freeze dried strawberries, bananas, spinach and most any green vegetables they this company has. All have been very good.

Very good

Review by Kim

These blueberries are very good. I was expecting them to be bigger in size, but the taste makes up for it. My kids love munching on them by the handful.

Beautiful fresh blueberry flavor!

Review by lbcatlover

I just got my first order from Northbay and these are fantastic! I can't wait to try the other items.

Taste Better Than Fresh Blueberries

Review by Lisa K

Initially, I bought these as a snack for my toddler, but ended up eating most of them myself. They taste so good and are perfect on cereal and yogurt. Also, they are much cheaper than fresh blueberries.

The Best.

Review by Sam

I was wondering why these freeze-dried organic kinds were so expensive. I just ordered 3oz at first, but then when I tasted them, I knew I just had to get more. They had a unique color and texture, different from the regular kind. The blueberries tasted awsome and had a sweet, crunchy flavor. You'll also be doing you and the evnvironment a flavor because there is no chance of pesticide contamination, and the lack of an artificial pesticide makes these even better for the Earth. The quick shipping also saved me on Christmas when I realized 2 days before I forgot to buy snacks, and I knew my wife would scream If she knew I went shopping again. I ordered these as a last resort, not expecting that on the morning on Christmas I would see them sitting on my front porch!
Freeze Dried Organic Wild Harvested Blueberries
Easy to Prepare
Use dry as a healthy snack, as an addition to trail mixes, and as a crunchy topping for cereals and desserts.
For most other applications, hydrate by soaking for 5 minutes in a generous amount of cold or hot water (hot water works slightly better). Then drain.
Yield — 1 oz equals about 3/4 cup dry with very low moisture content.
Rehydration Ratio — 1 lb of freeze dried whole organic blueberries, once rehydrated, equals approximately 8 lbs of fresh prepared blueberries.
Storage — Best if used within 24 months of purchase. Store tightly sealed while minimizing exposure to high humidity and heat.
Nutrition Facts
Serv.Size 1 oz (30g)
About 3/4 cup
Servings Varies
Calories 122
Fat Cal. 15
*Percent Values (DV) are based on a 2,000 Calorie diet.
Amount/Serving
%DV*
Amount/Serving
%DV*
Total Fat 2g
3%
Total Carb. 26g
9%
Sat. Fat 0g
0%
Fiber 5g
22%
Trans. Fat 0g
Sugars 26g
Cholest. 0mg
0%
Protein 1g
Sodium 2mg
0%
Vitamin A 3% • Vitamin C 8% • Calcium 2% • Iron 2%
Please contact us for specification on this product.
If you represent a food manufacturer and would like to open a wholesale account, please email us with your business name, documentation of your business, the product(s) you are interested in, your first order quantity and timing, and projections for future orders.