Employment Opportunities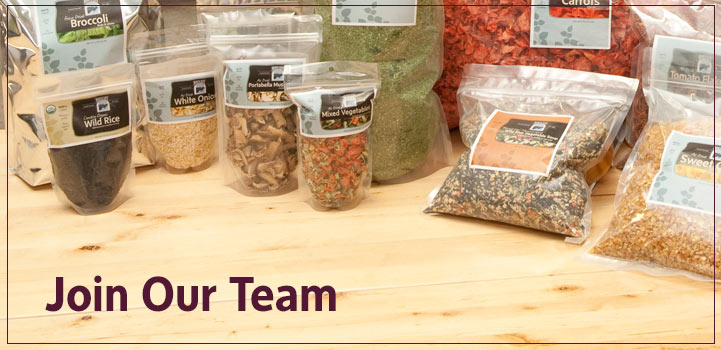 Established in 1987, North Bay Trading Co. is a family business which delivers high quality food to commercial and retail customers.
We are based in Brule, Wisconsin and achieve nationwide results with small business efficiency.
Why Work With Us?
We offer flexibility, a good benefit package, and operate with progressive business strategies. Learn more North Bay Trading Co.
We have employment opportunities in both the office and warehouse as of May 8, 2020
We have the following position(s) currently open:
PRODUCT AND BRAND MANAGER
The Product and Brand Manager is responsible for building the Company's brands, further developing and managing the Thousand Lakes product portfolio, plus managing and growing the business performance of the brands and their sales channels including Amazon and Facebook Shops.
PRODUCTION and WAREHOUSE EMPLOYEE, Various shifts
Schedule
The first shift schedule is 7:30am to 4pm Mo - Fri. The second shift schedule is 4:30pm to 9:30pm Mo - Thur. Work schedule will be determined by candidate availability and business needs.
Key Responsibilities
Work within a team to prepare packaging materials, package dry food products, blend dry soup mixes using simple machinery, organize inventory, record inventory details on paper forms, and participate in the food safety program.
Here is a pdf of the
Production and Warehouse job description
for viewing.
Compensation
Compensation commensurate with skills and experience, plus PTO (Paid Time Off), Holiday pay, Company bonus program, HSA contributions, and Simple IRA match.
How To Apply
Please email us at hr@northbaytrading.com
If you want to submit an application in your initial contact instead of or in addition to a resume, here is a pdf of the North Bay Trading Job Application which should be emailed to hr@northbaytrading.com.