Freeze dried organic lemon powder.
All natural and healthy — no added sweeteners and no preservatives.
Organic
Powdered freeze dried whole organic lemon.
Excellent source of fiber and vitamin C.
No infused sugar and no sulfites!
Not genetically engineered.
Due to the nature of this product, powder may need to be broken up before rehydrating or adding to recipes.
Certified Kosher by Blue Ribbon Kosher. See the North Bay Kosher List.
Ingredients: Organic Lemon, Silica Dioxide
Organic lemon powder certification:
Certified organic by MCIA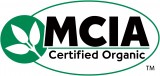 Common uses: This organic lemon powder is great for smoothies, yogurt, desserts, sauces, and baked goods. Also used for backpacking food, camping food, healthy snacks, and quick-and-easy cooking at home.
Packaging: Bagged selections are in high quality resealable foil pouches with moisture absorbent pack to help ensure freshness after initial opening. Bulk box orders use sealed plastic bag inside sturdy cardboard box.
A popular gift item: Use our multiple-address and gift-messaging features to send organic lemon powder and other freeze dried fruits to friends and family.
Customer Reviews
Well only so-so. Expected a bit better

Review by Col_Temp

After reading the reviews I wasn't expecting great and sure enough this item met that to a T. There just is not much lemon taste. If you are needing to add something to a mix to increase the bitterness level then this powder is for you. We used it for part of dipping sauce for Fish sticks. Works OK when mixed with Ketchup but I won't be buying more. If it had more taste of lemon with that bitterness then I would be adding a bit more. So until Northbay comes up with a way to get this more tasting like lemon I'll pass. NOTE, as other have mentioned I strongly suspect this product is created by slicing lemon (And likely those or not very good quality), freeze drying the slices and then crushing everything. Thus the lower quality doesn't give you much of a lemon taste and the peels up the bitterness factor.

Excellent!!

Review by Organic Lemon

I mix this lemon powder with spun honey and it is out of this world!

Great Food ingredient

Review by dp

like many plants much of health benefit of the lemon is in the zest

bitter!!!

Review by Susan

I love lemon and I love sour. This must have been mostly pith because it was too, too bitter to eat. Disgusting. I ruined a whole batch of custard that I wanted to be extra lemony. Awful.

Bitter!!

Review by Susan

I ruined a batch of custard by adding this-it was so unbelievably bitter that you couldn't taste anything but that. Just to experiment, I mixed with water and sugar- gaaugh! Must have ground the whole lemon, pith and all.

It's pretty bitter

Review by Michael

Don't expect freeze dried lemon juice here as this tastes like they freeze dried and ground whole lemon segments with the pith and all. The powder is ground very fine, which is nice, but it's far more bitter than it is sour/lemony that I'm actually not sure what to do with this stuff. I've tried this in drinks, cocktails, and baked goods and while it does integrate, the bitter notes are really too strong to where I'm the only one who eats the stuff -- and I'm probably doing it because I feel I have to.

Maybe this stuff has a use, but I haven't figured it out.

Very good!

Review by NorthTexasGal

Wow, my order just came and I made my version of V-8 using this powder. It was yummy. The lemon powder added a nice zing.

These products are top notch and their packaging is excellent.

I will be taking my food with me on my 3 week vacation to the Southwest so I can eat nutritious food while traveling and hiking. Everything but the meat will come from North Bay Trading. Their products are great!
Freeze Dried Organic Lemon Powder
Easy to Prepare
Great for smoothies! Add to yogurt, sauces, desserts, or baked goods for a burst of lemon flavor.
Yield — 1 oz equals about 1/4 cup dry with very low moisture content.
Storage — Best if used within 24 months of purchase. Store tightly sealed while minimizing exposure to high humidity and heat.
Nutrition Facts
Serv.Size 1 oz (30g)
About 1/4 cups
Servings Varies
Calories 76
Fat Cal. 7
*Percent Values (DV) are based on a 2,000 Calorie diet.
Amount/Serving
%DV*
Amount/Serving
%DV*
Total Fat 1g
1%
Total Carb. 24g
8%
Sat. Fat 0g
1%
Fiber 7g
29%
Trans. Fat 0g
Sugars 7g
Cholest. 0mg
0%
Protein 3g
Sodium 5mg
0%
Vitamin A 1% • Vitamin C 231% • Calcium 7% • Iron 9%
Please contact us for specification on this product.
If you represent a food manufacturer and would like to open a wholesale account, please email us with your business name, documentation of your business, the product(s) you are interested in, your first order quantity and timing, and projections for future orders.