Sliced freeze dried organic strawberries.
All natural and healthy — no added sweeteners and no preservatives.
Organic
1/4-inch slices of freeze dried strawberry.
Excellent source of fiber and vitamin C.
No infused sugar and no sulfites!
Not genetically engineered.
Certified Kosher by Blue Ribbon Kosher. See the North Bay Kosher List.
Organic strawberry certification:
Certified organic by MCIA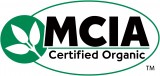 Common uses: Backpacking food, camping food, healthy snacks, and quick-and-easy cooking at home. Like our other freeze dried fruits, our strawberry slices are often added to cereals, smoothies, desserts, and trail mixes.
Packaging: Bagged selections are in high quality resealable foil pouches with moisture absorbent pack to help ensure freshness after initial opening. Bulk box orders use sealed plastic bag inside sturdy cardboard box.
A popular gift item: Use our multiple-address and gift-messaging features to send strawberries and other freeze dried fruits to friends and family.
Customer Reviews
Yum

Review by Dorothy

Put a handful in your green smoothie...YUM. Also its hard not to eat the entire bag for a snack.

So Delicious!

Review by PJ

I had never bought freeze dried strawberries before and I am so glad I did...they will are a staple in my pantry from now on. They are incredibly delicious right out of the bag. I really recommend these....wow!

I am amazed at how good these are!

Review by Amazing!!!!

Worth every penny! When I cooked these in some oatmeal, they had the consistency of cooked fresh strawberries!

Great!

Review by Rich

Delicious!

No more Barrett's Disease

Review by Pocolilli

I'm here to tell you that my Barrett's Esophagus was gone after eating a handful of dehydrated strawberries for a few years. Nothing new except the berries were added. I was given a prescription for Nexium and because I always look for something natural other than big pharma products, I stubbled upon a study about the benefits dried strawberries and esophagus cancer. I was so happy when I visited my doc for my follow up but disappointed about his response to this great news...he only rolled his eyes when I told him what I used to have BE disappear. You would think it should be his responsibility to tell patients who can't afford the high prices of prescription's about my success and suggests they give it a try. I'll eat these by the handful daily because of their healing properties...and they taste delicious!

Great tasting

Review by Judy

I literally have to hide these from my 5 year old granddaughter, as she loves them so much. She would eat a whole bag of these if I let her. I like that she is eating organic. I also like the strawberries, along with about every other thing I have ever ordered from here.

Clean Eating

Review by Mrs. Purple

Appreciate that North Bay carries organic FD products. As soon as the FD organic strawberries arrived, I sampled a few right out of the pouch and then whipped up a strawberry shake. VERY NICE; sweet-tart and flavorful. This will be a new kitchen staple. Hope to see more organic products offered (not powder forms)

Amazing Flavor

Review by NorthTexasGal

Oh my gosh these are delicious straight out of the bag! I like them better than fresh.

Simply delicious!

Review by MAE

I can see why everyone has been raving about these strawberries. Glad I ordered the big bag. Else, I'd run out too soon.

Perfect

Review by BMN

I looked all over online to find an alternative to buying those small expensive green bags in the store... and finally found NorthBayTrading, these are perfect, just what I was looking for and a great price in bulk. thanks!

Delicious!

Review by Stephanie

I have tried at least four other brands of freeze dried strawberries. These are the absolute BEST!!! I ordered the small bag to try them out.......I am back today to order a bigger size :)

Wonderful Taste!

Review by Marianne

I saw all the reviews and ordered a bag. Everyone is right. You can eat these right out of the bag, they are that sweet. I dip a few into my tea and I feel like I am eating fresh strawberries. I will order again.

Fantastic Strawberries!

Review by Mary

These strawberries are wonderful--and addictive! They are fantastic on cereal or as a snack. The flavor is amazing. With each order I make the number of bags increases. I can't praise these enough. And look at the label to see how much vitamin C you are getting with these healthy snacks! Try and enjoy!

Fantastic

Review by ML

There is a reason that these products receive 5 star reviews! They are amazing! The flavor is deliciously "spot on." I purchased these for international travel. Light weight. Healthy. When I opened the first package (apples), I was sold!!! I will purchase more when I get back to the US...just for every day snacking!

Fantastic Snack for Everyone

Review by Rose

Originally purchased these to put in breakfast cereal, but these has fast become a snack for everyone in the house!!! Kids, adults, cub scouts, everyone who comes over seems to end up munching on these. So glad to have found organic freeze dried strawberries - may cost a little more but they taste delicious! Excellent purchase!!!!

superb snack!

Review by Nancy

I love these strawberries -- keep the bag on the counter for daily dipping into, great snack, they actually melt in your mouth!

Great stuff

Review by Kim

These are a wonderful snack. My daughter loves freeze dried strawberries. When I use to buy them at our local health food store, the slices would be all broken and I would end up with a lot of powder. These are awesome! The slices are big and very flavorful. I'm happy and my daughter is ecstatic she has her strawberries.

AMAZING! I MAKE EVERYONE THAT I MEET OR THAT WALKS THROUGH MY DOOR EAT THEM!

Review by Jennifer

WELL, I GOT ADDICTED TO THE ONES FROM TRADER JOES AND SINCE THERE ARE NO TJ'S NEAR ME I WENT ONLINE AND THANKFULLY, FOR MY OWN SANITY, I FOUND NORTHBAY!

I ORDER ALMOST EVERY TYPE OF FREEZE-DRIED FRUIT BUT EVERY ORDER INCLUDE 10 BAGS OF SLICED STRAWBERRIES! I EMPTY THAT BOX, THAT IS AROUND $200 EVERY TWO WEEKS, IN A MATTER OF DAYS! I HAVE MY MOTHER, TWO KIDS, HUSBAND, FRIENDS, AND STRANGERS TRYING THESE AMAZING, GUILT-FREE FRUIT "CHIPS" AND THEY ALL LOVE THEM! ALL PEOPLE KNOW OF ARE AIR-DRIED VEGES AND FRUITS BUT FREEZE-DRIED IS THE WAY TO GO. ORDER TONS; YOU'LL CRAVE THEM UNTIL YOUR NEXT SHIPMENT ARRIVES!!

WOW

Review by Christopher

Superb Strawberry flavor in shakes and smoothies also pancakes and breads! Gotta try them!

Can't wait to share!

Review by Fran C.

I'm now on my second order of organic freeze dried strawberries. Absolutely delicious on my morning granola! I can't wait to share them with my dad, 89 years young, and mom, 83 years young. Now that I think of it, I guess I'll have to share some with my children who (thankfully) no longer live with me.

These are so good and fresh tasting!

Review by lbcatlover

I just got my first or from Northbay and the strawberries are fantastic! Everything is excellent! I'm so pleased!

yummy ;-)

Review by DiDi

My teen boys love freeze dried strawberries in cereal and ice cream ! I love them in strawberry chocolate chip cookies and smoothies, a little plain yogurt, granola, little water in the blender with some freeze dried strawberries!!




Better than Fresh!

Review by Gayle

I would never have believed that these freeze dried organic strawberries would have more flavor than fresh strawberries, but they do. Absolutely delicious & healthy too!

Very fun product.

Review by Mrs. Gilroy

Fun to watch the dried strawberries sponge up the water. Very tasty and great in my yogurt. I think Vitamin C is important.. When you enjoy breakfast with fruit, never miss a day with this product.

Very Satisfied

Review by Sam

OK, I may be getting a little cocky with the quick shipping. My birthday was the twenty-first of January, and I made sure to order myself a helping of the freeze-dried mangos. I needed to wait as long as possible to order them, so I wouldn't get my wife angry by spending money after Christmas. I secretly ordered the mangos 3 days before my birthday, but then I noticed the freeze dried strawberries. Since it was my birthday, I allowed myself to sneak in a bag of these organic strawberries on the order. My wife was a little steamed at first when she opened up the package (it arrived the afternoon before my birthday), so she gave herself the right to start eating the strawberries. If I hadn't stopped her, she probably would have choked from loading them into her mouth so fast. When I had a taste, they were the best strawberries I had ever tasted. Maybe part of that reason was because they are good for your conscience- your buying organic, which is helping the environment. After I was finished with the bag of strawberries, I caught my wife later looking in it for crumbs. Mysteriously, 2 days after the package arrived, another one containing more strawberries arrived at our door. I questioned her about it, but she just told me that we must have gotten the extra bag on accident. It seemed kind of odd, considering how much she was enjoying the fruit. An order of Organic Freeze-Dried Strawberries under my wife's credit card confirmed my suspicions. But I don't blame her- they just taste too irresistibly good! I know the organic kinds cost a little more than the regular, but believe me, its worth every penny!!!




Staple in my home!

Review by Lisa K

My family loves fruit in their cereal. We have found the freeze dried strawberries to be more flavorful than fresh strawberries and more importantly nothing goes to waste. Often, fresh strawberries went bad before we were able to eat them.
Freeze Dried Strawberries
Easy to Prepare
Use dry as a healthy snack, as an addition to trail mixes, and as a crunchy topping for cereals and desserts.
For most other applications, hydrate by soaking for 5 minutes in a generous amount of cold or hot water (hot water works slightly better). Then drain.
Yield — 1 oz equals about 2 cups dry with very low moisture content.
Rehydration Ratio — 1 lb of freeze dried organic strawberries, once rehydrated, equals approximately 10 lbs of fresh prepared sliced strawberries.
Storage — Best if used within 24 months of purchase. Store tightly sealed while minimizing exposure to high humidity and heat.
Nutrition Facts
Serv.Size 1 oz (30g)
About 2 cups
Servings Varies
Calories 95
Fat Cal. 0
*Percent Values (DV) are based on a 2,000 Calorie diet.
Amount/Serving
%DV*
Amount/Serving
%DV*
Total Fat 0g
0%
Total Carb. 25g
9%
Sat. Fat 0g
0%
Fiber 8g
34%
Trans. Fat 0g
Sugars 17g
Cholest. 0mg
0%
Protein 2g
Sodium 0mg
0%
Vitamin A 0% • Vitamin C 338% • Calcium 4% • Iron 9%
Please contact us for specification on this product.
If you represent a food manufacturer and would like to open a wholesale account, please email us with your business name, documentation of your business, the product(s) you are interested in, your first order quantity and timing, and projections for future orders.