Whole kernels of freeze dried organic super sweet corn.
Easy to store, use, and take along — all natural and healthy.
Whole kernels of organic freeze dried super sweet corn. ("Super sweet" is the term for varieties of sweet corn that are sweeter than others.)
A good source of vitamin C.
Not genetically engineered.
Certified Kosher by Blue Ribbon Kosher. See the North Bay Kosher List.
Organic corn certification:
Certified organic by MCIA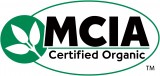 Common uses: Camping food, backpacking food, and home cooked food. A snack as is, dry and right out of the bag. Like our other freeze dried vegetables, our freeze dried organic sweet corn is often used in veggie trail mixes, soups, stews, tacos, and Spanish recipes.
Packaging: Bagged selections are in high quality resealable foil pouches with moisture absorbent pack to help ensure freshness after initial opening. Bulk orders use sealed plastic bag inside sturdy cardboard box.
A popular gift item: Use our multiple-address and gift-messaging features to send freeze dried organic sweet corn and other freeze dried vegetables to friends and family.
Customer Reviews
Good as fresh, better than popcorn

Review by WA Camper

Opening the bag and trying some straight- super sweet crunchy-crisp corn kernels. I could tell this would be an addicting snack.
I used these in my mix for dried corn chowder- they rehydrated wonderfully and tasted and felt like fresh corn. Really great, strong, sweet flavor.

Hydrates well.Sweet.

Review by vicki

Hydrates well. Sweet and satisfying sweet corn.

Excellent taste, excellent value

Review by Marianne

I purchased this freeze dried organic corn because I was having trouble ordering organic canned corn online. It was frequently out of stock. I am happy to report, that I did the math and I am saving about 30 cents using the freeze dried corn, compared to the 1 3/4 cups of corn in the can, when I purchase the 5 lb. bag on sale for $69.30. I find that 1 1/3 c. of freeze dried corn yields about 2 cups of plump corn. That is just under 3 oz. dried. So I am saving a little more than 30 cents per can serving, using the freeze dried.

tastes and smells like fresh corn

Review by Baraszu

I just made our veggie salad incorporating the FD Organic Super Sweet corn - winner! I used a 1/4 cup = 4 tablespoons corn in a mixing cup that I just covered with boiling water. let sit for 5 minutes, plump sweet delish corn with no peeling, no can to throw away, no freezer space taken. While the corn was reconstituting, we snacked on some right from the bag. Tastes like candy - might even be a little sweeter straight from the bag. Really glad I bought several bags!

Good enough to eat from the bag

Review by Tracy

Yes, even snacking the corn is great. I make corn chowder every winter - I'll never buy frozen again. This tastes like it was just cut from the cob.
Freeze Dried Organic Super Sweet Corn
Easy to Prepare
Use alone as a dry snack or add to veggie trail mixes.
Add dry during the last five or so minutes of cooking soups and stews that have sufficient broth.
Use dry for a crunchy effect in salads, tacos, and while serving cooked rice and baked beans.
For most other applications, hydrate by soaking for 5 minutes in a generous amount of cold or hot water (hot water works slightly better). Then drain.
Yield — 1 oz equals about 1/2 cup dry with very low moisture content.
Rehydration Ratio — 1 lb of freeze dried organic super sweet corn, once rehydrated, equals approximately 4 lbs of fresh prepared kernels of sweet corn.
Storage — Best if used within 24 months of purchase. Store tightly sealed in a dry location away from sunlight.
Nutrition Facts
Serv.Size 1 oz (30g)
About 1/2 cup
Servings Varies
Calories 90
Fat Cal. 20
*Percent Values (DV) are based on a 2,000 Calorie diet.
Amount/Serving
%DV*
Amount/Serving
%DV*
Total Fat 1g
2%
Total Carb. 23g
8%
Sat. Fat 0g
0%
Fiber 4g
15%
Trans. Fat 0g
Sugars 6g
Cholest. 0mg
0%
Protein 4g
Sodium 0mg
0%
Vitamin A 3% • Vitamin C 13% • Calcium 0% • Iron 3%
Please contact us for specification on this product.
If you represent a food manufacturer and would like to open a wholesale account, please email us with your business name, documentation of your business, the product(s) you are interested in, your first order quantity and timing, and projections for future orders.