Freeze Dried Organic Whole Peas
Freeze Dried Organic Whole Peas — No additives and no preservatives
Freeze Dried Peas
Excellent source of Vitamin C, A and Fiber
No sulfites!
Not genetically engineered.
Certified Kosher by Blue Ribbon Kosher. See the North Bay Kosher List.
Organic pea certification:
Certified organic by MCIA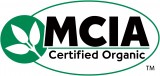 Common uses: Backpacking food, camping food, snacks, and quick-and-easy cooking at home.
Packaging: Bagged selections are in high quality resealable foil pouches with moisture absorbent pack to help ensure freshness after initial opening. Bulk box orders use sealed plastic bag inside sturdy cardboard box.
A popular gift item: Use our multiple-address and gifts-messaging features to send dried peas and other freeze dried vegetables to friends and family.
Customer Reviews
Free up some freezer space

Review by Dorothy

I stopped buying frozen veggies to free up freezer space for protein. I now use these peas in my tuna noodle casserole and you cannot tell the difference. These peas are delicious. And I'm glad that NBT has a lot of organic options.

The Ultimate Toddler Snack

Review by Pea Princess

These are crispy and delicious peas. Our veggie-skeptical two-year-old is obsessed, possibly because the texture isn't like other veggies. She eats them by the fistful straight from the bag. I highly recommend these peas to any parent who has been tearing his or her hair out trying to get a little one to eat something green.

Delicious!

Review by Batbrat

Family won't eat their peas? I'm convinced it's the texture, not the flavor. Let them try a handful of these! They're sweet, crispy, satisfying. I bought them as pantry supplies to free up freezer space, but I can't stop snacking on them. Yum!

So delicious!

Review by NorthTexasGal

Sweet little yummies that burst in your mouth with flavor. Better than a candy snack. Great travel and trail food too.

Really impressed

Review by Laura

These are really good! My husband, who usually hates vegetables, was eating these as a 'snack' the other day, right out of the bag!! He finished the whole bag in less than 24 hours! So much better than frozen or canned peas!

Absolutely Amazing !!!!!

Review by Happy Camper

The organic peas are the best ever, and I rarely write reviews but I can't believe how delicious they are. Thanks

Fantastic peas! Cannot compare to canned or frozen! Or even from my garden!

Review by Susan

I made my pasta and peas with NBT organic freeze dried peas. I added in the last 5 minutes of pasta boiling. Wow my daughter told me it was the best pasta and peas I have ever made! And I agreed! I highly advise anyone to buy this product, It is delicious!

Great peas

Review by Tracy

I've said this before, but frozen is no more in our house now that we've found these peas. Economical for storage, easy to use - just like fresh - and, we add some to our dogs meals because they love them too! Finally, things in my freezer other than frozen veggies!! These peas are as good as shelling and cooking fresh!
Freeze Dried Organic Peas
Easy to Prepare
Use as an addition to trail mixes or side dishes
For most applications, hydrate by soaking for 5 minutes in a generous amount of cold or hot water (hot water works slightly better). Then drain.
Yield — 1 oz equals about 1/2 cup dry with very low moisture content.
Rehydration Ratio — 1 lb of freeze dried whole organic peas, once rehydrated, equals approximately 5 lbs of fresh prepared peas.
Storage — Best if used within 24 months of purchase. Store tightly sealed while minimizing exposure to high humidity and heat.
Nutrition Facts
Serv.Size 1 oz (30g)
About 1/2 cup
Servings Varies
Calories 110
Fat Cal. 5
*Percent Values (DV) are based on a 2,000 Calorie diet.
Amount/Serving
%DV*
Amount/Serving
%DV*
Total Fat 0g
0%
Total Carb. 20g
7%
Sat. Fat 0g
0%
Fiber 7g
28%
Trans. Fat 0g
Sugars 8g
Cholest. 0mg
0%
Protein 7g
Sodium 7mg
0%
Vitamin A 17% • Vitamin C 91% • Calcium 3% • Iron 11%
Please contact us for specification on this product.
If you represent a food manufacturer and would like to open a wholesale account, please email us with your business name, documentation of your business, the product(s) you are interested in, your first order quantity and timing, and projections for future orders.