Long grain, wild harvested organic wild rice from northern Canada!
Canadian Organic Wild Rice — naturally grown and wild harvested in Canada's pristine northern lakes.
A premium quality wild rice with a jumbo grain that is 1/2 to 3/4 of an inch or more in length.
Wild rice, an aquatic grass seed, is high in protein when compared to other white rices and grains.
Not genetically engineered.
Certified Kosher by Blue Ribbon Kosher. See the North Bay Kosher List.
Click on our photo slides for more insight on this wild rice.
Harvesting Info: We ensure perfection in flavor, preservation of nutrition, and prevention of molding. We do not harvest early, as this results in a collection of immature, pale wild rice. We preserve the nutritious black outer hull. (Some processors remove the black hull to obtain a shorter cook time.) Also, we dry the rice properly, which prevents the moldy aroma sometimes found with other wild rice.
Organic wild rice certification: Certified organic by MCIA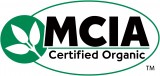 Common wild rice uses: Makes a great side dish as well as a base for entrees and salads. Also often used as a major ingredient in soups, stews, and casseroles.
Packaging: Bagged selections are in resealable poly bags. Bulk box orders use sealed plastic bag inside sturdy cardboard box.
A popular gift item: Use our multiple-address and gifts-messaging features to send our organic Canadian wild rice to friends and family.

Warning — California Prop 65 Warning: Consuming this product can expose you to chemicals including lead, which is known to the State of California to cause reproductive harm. For more information, go to https://www.p65warnings.ca.gov/products/food
Why the California Prop 65 Warning? Lead is a naturally occurring element which plants can uptake from the water and soil. The thresholds in Prop 65 are unique and so stringent that many organic and natural products can be subject to the warning. We nor our harvesters add any lead to this product or the environment in which it grows.
Customer Reviews
Best ever

Review by Pete

When I ever have wild duck or game I always serve this wild rice!!!
I some time cook it in wild pheasant broth rendered from bird carcass its great!!!!

This is the stuff !!!

Review by John

Used to get wild rice when I was a kid at Christmas from our Midwest relatives. This is the best I ever had, buying in bulk makes it even better. Love it in soups, casseroles and salads, or just as a side with game birds or elk.
Buy this now, you won't regret it.

THIS IS THE PRODUCT

Review by Junior

As a Minnesota native transplanted to Florida I used to bring home several pounds of wild rice everytime I visited home. Years ago I stumbled upon North Bay and the Canadian grain ..WOW.. I now order in 10 lb. increments.. Amazing the difference. This is our to go to grain

Great gift

Review by Jack

We buy this wild rice in the 10 lb bag and repackage it in zip lock bags to give to friends and family at Christmas. And of course, save enough for ourselves.

Canadian Wild Rice - What a surprise!

Review by Skytrooper

We have never eaten not relished the tast of wild rice, but have ordered many times from North Bay Traders, so we order a couple of the 5 lb bags. We followed cooking directions, but did rinse well, boil for ten minutes, emptied and stained, adding fresh water and continued cooking. Then added it to soup and loved it. Then tried it with just butter and salt, and loved the flavor and texture. It has great nutritional value and is has a long shelf life.

delicious, wonderful texture, versatile

Review by heavenly

This wild rice is absolutely the best we've ever had. The grains are long, with great texture. I've added miso to a wild rice salad and the umami is amazing. It was recommended to us by a friend who said "this is the only vendor you should ever buy wild rice from, it is absolutely the best". We buy the 5 pound bag so we always have a lot on hand.

Manna from Canada

Review by Hardy

Since the day I discovered your Organic Wild Rice, I have eaten it most mornings. My french Grandmother from Provence via Quebec prepared wild rice often in a plethora of dishes. We lived in Texas, where few people knew what wild rice is. Thank you Grandmere Jeanne. Anyway, Thank you all for providing this wonderful product for us in 2020.

Best Rice Ever!

Review by Foxy

This is my very favorite wild rice by miles. I eat it almost every day with grilled salmon. I am really happy with all of my North Bay purchases. I always have something on hand for dinner.

Great Canadian Wild Rice as well as delivery!

Review by Sue

My husband and I have been ordering the Canadian Wild rice from NorthBay Trading for a number of years! The rice is so long, so easy to cook with NorthBay's directions. And delivered so well! Our favorite ways to serve this rice are as a side dish, but also in a Wild rice soup, or casserole. We need this rice to make it through the Wild, windy, cold Montana winters!

Excellent Quality

Review by Merrill

As a transplated Canadian in Florida, this rice's quality is as good as what I used to buy from my friend in Manitoba. I will continue to be a customer as wild rice has been a staple in my family since I was very young.

My Favorite and only source for wild rice

Review by Judy T.

When I need wild rice, I always get it from North Bay Trading. It is my only source for excellent wild rice, which I use both alone and in my own mixture with brown and white rice. Its quality is always superb. Think Canadian waterways.

Delicious

Review by Rae

Wild Rice arrived timely. It smells great while it's cooking and made a great wild rice stuffing for Thanksgiving.

Great!

Review by Ginny

We have been eating wild rice for years and have purchased from many companies. Yours is one that we now order from exclusively. The grains are long and cook well and the taste is excellent. We rarely cook "regular rice" but substitute the wild rice in all our recipes. It was a special treat to see your video of harvesting and processing the wild rice.

Love this Canadian Wild Rice!

Review by Texas Implant

As a Mn native who enjoys wild rice, I just love this Canadian rice. I ordered my homeland favorite and this well-reviewed Canadian version the first time ordering. I was surprised how very different the two types are. This one has a more gourmet grain essence - flavor and texture - than its Mn cousin. And I say that after enjoying Mn wild rice greatly at two different B&Bs in Mn and Wi in the past few years.

In the past I've found this rice freezes well. Unfortunately, I cooked a batch just perfectly and then froze for a couple weeks, and found it a bit soggy this time. I think the difference is that in the past I slightly undercooked before freezing. I will be testing out that theory. Or just making it fresh, because it's far too good to waste.

Perfect Christmas morning breakfast

Review by Stan

Try it out. Perfect for our Seagren family tradition for Christmas morning breakfast: Wild rice, Butter, Maple syrup, Side of pork sausage.

A Taste of the Wild

Review by JustaClickAway

I've ordered this wild rice several times for my family and also given it as a gift to friends and family. It really is the best wild rice I've ever had. The grains are longer than any other's that I've found which makes it look very unique on a plate. The taste and texture are really special. You can taste the wilderness in each bite. This goes great with salmon! We've cooked it in a pot and also in a rice cooker.

Awesome product

Review by Kat

Have been purchasing this wild rice for years and it never disappoints. Quality is excellent. I sauté celery, onion and green peppers and add that to the cooked rice with some crispy bacon pieces....it is always a hit at family gatherings.

Great product!

Review by danc444

Excellent quality wild rice. Been buying from North Bay for 7 years. Will be making for my family and infusing with a mushroom sherry reduction.

best wild rice

Review by mag in montana

...best quality in taste and appearance I've ever had - and I'm an old lady!

Best wild rice anywhere

Review by IAHAWK

We have ordered this wild rice from you several times. It is our favorite!!
My daughter actually had wonderful luck making it at Thanksgiving for our turkey dressing in an Instapot. It was perfect. She used 1:1 ratio 28 min high pressure with quick release.
We will be having wild rice with our Christmas meal of prime rib.
Merry Christmas and Happy New Year!

Yum!!

Review by wsm

I live in Iowa. Quality wild rice is almost non-existent and what there is barely passes. The Canadian long rice mixed in with some sauteed mushrooms and small pheasant strips is delicious. Another way to cook game that's irresistible and even very healthy. (any meat protein works well too of course)

Best wild rice!

Review by Angela

I love this wild rice, it is absolutely delicious! I have ordered it a number of times for myself and others.

Outstanding

Review by Seghesio

There is no shortage of wild rice in the market place but none compare to this wild rice which is simply the best I have ever had. The length of the grain is superior to any other I have seen. The taste is fantastic. Do not look any further when buying wild rice!!

Great Wild Rice

Review by GT

We've been eating wild rice for many years. Without question, this is the best wild rice we've ever had.

Excellent Wild Rice

Review by alkaline in nyc

Love the quality (sourcing) and taste of the Canadian Organic Wild Rice. Great buy and great customer service.

Quality Products

Review by Vince

Just ordered another batch of wild rice - - both Canadian and Minnesotan. Past batches have been high quality in appearance and taste. A portion of this batch will be used as Christmas stocking stuffers for my adult children and as presents for neighbors. And, have ordered a box set of soup mixes for the first time, and expect it to be the same high quality as the rice.

This is the best.

Review by Daphne

I've purchased this wild rice for several years, since I first encountered it. It is simply the best, the longest grains, the perfect texture and flavor. Do be careful not to overcook it.

Excellent flavor, chewy, perfect wild rice. My favorite for years.

Review by linda schenkein

Have been enjoying this Canadian wild rice for many years. it is the perfect combination of flavor, rich chewy texture, and long rice. enjoy it every day.

love this rice

Review by Vickster

I was gifted a 1lb. bag of this rice and fell in love with it. My husband who never likes wild rice loves it too. This is my first order but I will continue to order this product. It is delicious.

Exceptional wild rice!

Review by Alex

I have eaten many types of wild rice (who knew there were so many?), and this is hands-down the best. I have fed it to many, and sent samples to many, and the vote is unanimous, this is the best! Large, chewy and delicious. Never fails to wow.

Exceptional quality - again!!

Review by Koffee Kup

In spite of weather challenges, the crop came in with the high quality I have come to enjoy. Even tho' Canadian Wild Rice grains are extra long they came intact, not broken, which speaks to the care in harvest,cleaning and packaging. I love adding it to a dish I cook using a beef hanging tender, Butcher's cut, along with brown rice and roasted corn kernels all seasoned with Montreal Steak Rub. Never any leftovers.

Wonderful

Review by Hackensack, NJ

This is the best rice I have ever had. I will order again the 10 lbs. one with free shipping. Thank you for this healthy food.

The Best

Review by Pete

Every time I Bar-B-Q wild duck we have this wild rice as side dish everyone loves this dish. I cook it in pheasant broth!!!

Fabulous wild rice!!

Review by Lars

It's the best wild rice, exceptional in length and quality. Will order again soon. Thanks

Wonderful!

Review by VGFOX

I love this wild rice! I can live on grilled salmon and this rice. Unable to get it last year I purchased the Minnesota wild rice and was very disappointed. I just placed my fall order and am thrilled to once again have the Canadian Wild Rice. Thank you for a great product!

AWESOME, delicious & healthy

Review by Cher

I just made another purchase of WILD RICE, this time in the 20lb bag! It is my first time buying this quantity, but I took advantage of your 10% OFF SALE. After being without the 'gourmet' Organic for SEVERAL months, I didn't want to be without it again! It's flavor and texture is definitely superior! I really enjoyed the video & I would enjoy hearing about the recipes they use it in. Also, possibly the health benefits. Just a thought. I believe people are still learning about this delicious & healthy product.

A favorite!

Review by Karen

Love the Canadian Organic Wild Rice. It is so much better than regular MN wild rice. The grains are also bigger. Glad we discovered NorthBay Trading Co!!

Go WILD..

Review by junior

Growing up in Minnesota wild rice was always on our holiday table. Relocated to Florida 30 yrs. ago, whenever, I would visit Minnesota I would bring back several lbs. After finding this product many yrs. back this is my to go to. 5 lb. bag goes a long way. It is considered a "super food" and used in our home in many applications. These long grains are the bomb..Thank you for this product

Slice of Heaven

Review by Hardy

My new breakfast grain. So inspired by my first taste which I cooked with organic chicken broth. My husband also flipped. Thank you for providing a clean product from eons ago. Brings back all kinds of memories.

Great Wild Rice and Greater Family business

Review by Cao

I received my order today. It's the 1st time I bought wild rice due to health issues. After much shopping in stores and online, I landed with North Bay Trading Co, a great, reliable company. Very fast shipping and they make sure that someone is home to sign. I appreciate that very much as we have thieves stealing packages. I cooked two cups in my automatic rice cooker following rice/water proportion on my rice cooker. It takes 80 minutes (in this cooker it takes 58 minutes to cook white rice) It comes out good, soft and chewy, just the way I want. I bought 50LB. When it's finished, I'll definitely order again and again and again!!! Thanks so very much!

!0-13 Years of LOVING THIS WILD RICE

Review by Whitefish1

I've been buying the Canadian Wild Rice for many years and have LOVED it. Best wild rice you can buy!!

Wonderful Gift

Review by Nancy

I have ordered your Canadian Wild Rice Many Times..this particular order was a gift for my daughters!
Thank you, N


Exceeds expectations!

Review by Marlene

After reading highly positive reviews for this wild rice, I expected perfection. This rice exceeded my expectations in taste, quality,
value and appearance. My first attempt at cooking it was in a pressure cooker; 1:3 ratio - 30 minutes on high. Perfect!

Lake Harvested !!!!

Review by Bg

Very satisfactory. Canadian wild rice of superior quality.

Love Wild Rice

Review by Janet

I have been cooking and eating wild rice for 42 years now. I love it, my husband and my sons love it. My mother in law taught me the proper way to cook it. I have added personal touches, dried red and green peppers, and cook it with better than bullion in the water. My hubby said it was even better than his mom's. I love wild rice

Awesome!

Review by Gary

Six or seven years ago the local grocer stopped carrying Canadian wild rice. My wife and I were so sad. Thank you NorthBayTrading Co! It is great to have this taste and food staple back in our lives.

Incredibly delicious and nutritious.

Review by Gennaro

I cannot get enough of this incredibly delicious rice. If you have not tried yet, do go for it--you will not regret it.

Excellent product

Review by Kathy

For years my father ordered the family long grain wild rice from one of the fishing and hunting magazines. I continued that tradition when I had a family of my own. After YEARS of trying to rep, I ate the rice, I found it at north bay..in fact, the gentleman told me they used to provide the rice for that magazine. I felt like I found my long lost friend...the organic Canadian long grain is awesome...a dream to cook with and even better to eat! I highly recommend this product!!!

Works for me!

Review by butch w

Thanks for the info it was very helpful and my system worked for softening, I used a ceramic (large) cup and put about 1/2 cup of rice and 8 oz of water, for 3 min. in a microwave, let it cool and then left it in the fridge for a day or so, put 1 cup of Basmanti rice, a little olive oil, and 10 1/2 oz can of lo sodium chicken broth with the wild rice and water from the ceramic cup.

It works out perfect, and the smell in my kitchen was wonderful (sort of nutty).

Again thank you.

Butch


The Perfect Food

Review by Perfect

I eat allot of wild rice. I consider it one of Nature's most perfect and nutritious foods. I was given 5 lbs of this rice as a gift and am very pleased with the quality. It cooks up delicious and nutty, crunchy or soft depending on how long I cook it. Either way, its the best I've ever had. I'll most certainly be back for more.

Canadian wild and long-grain rice recipe

Review by Kamryn

Here is a recipe we made using the Canadian wild rice. It makes about 10-12 servings. We make a batch, divide it into single servings, package it and freeze it. My guys grab one as a side for their lunches at work.
* 1 cup uncooked Canadian wild rice - cook in about 3 cups water until done, about 45 minutes (see instructions on package).
* 2 cups uncooked long grain brown rice (cook following your package instructions).
* About 1/2 cup each of preferred add-ins - sautéed chopped onion, sautéed chopped mushrooms, chopped dried cranberries, almond slivers or slices or walnuts, etc.
* 1/4 tsp fine sea salt, 1/4 tsp garlic powder, 1 tsp dried parsley flakes
Mix cooked Canadian wild rice, brown rice, add-in ingredients and spices together in large bowl. Cool in refrigerator before packaging but don't let it sit out on counter top. When cooled, divide into desired serving sizes, package in baggies or vacuum-seal, then label and freeze.

I love the wild rice

Review by Vicki

Hello,
I love this rice. I cook it in lots of "better than bouillon' broth with sautéed onions. Then add a nut of some kind upon serving. I like it fully cooked and it is just as delicious as a salad with a dressing such as a little olive oil and Seasoned Rice Vinegar. YUM!


excitement taste

Review by mio

looking for a reputable company and I found one thru surfing in the website. can't wait to see my ordered delivered . FEDEX thats honest. see you at my doorstep... customer service very human and friendly from Wisconsin

Love this rice!

Review by Karen

We love wild rice and we have even started using it in recipes for dirty rice. I is just plain awesome. This rice has also been used in Mushroom and wild rice soup...just awesome!!

EXTRAORDINARY !

Review by Jeannette

It's not just good....it is extraordinarily good !
I've been eating wild rice for over 7 decades and I am so pleased to have found this Canadian Wild Rice over 10 years ago. There isn't a better one anywhere and we have certainly tried many types. Flavor, crunch/chewiness, dark color and long grain.....ALL GREAT! It makes a terrific hostess gift, stocking stuffer, birthday treat, new neighbor gift....Love it!
Probably we buy at least 20 pounds a year!!

Yummy!

Review by S&G

We love your rice and always receive high praise when we serve it to our friends.

Love Love Love this stuff!

Review by Leslee

I have been giving your rice as gifts, as I so love it, and have now started a Movement!! Folks cant get enough of it, so thanks for your discovery and for offering it to us.

Nutty

Review by RW

Excellent rice! Enjoying it very much.
So nutty!

The Best

Review by Karel

This is the best wild rice ever. Don't overcooking it and you will enjoy this delicious, nutty, chevy, flavorful treat. After you try, you will never go back to a commercially produced "wild rice"! We make it for breakfast, use in salads, and enjoy it with all sorts of meat and vegetable based recipes. Incredible! Thank you North Bay Trading.



Fantastic!

Review by Kells

This rice is the best! I like knowing that im getting a product as "close to nature" as possible that isnt full of chemicals and GMOs.
I have ordered from this company before and will continue to do so in the future:)

Excellent Service

Review by Wild in Charlevoix

My order arrived very fast. The rice looks perfect and can't wait to try a bunch of new recipes.

Excellent product

Review by Margaret

Can't say enough good things about the Canadian wild rice.
I have been buying this rice from you for years. It is always perfectly packed and shipped.

FANTASTIC

Review by Zora

This is hands down the absolutely best wild rice I have ever eaten. It is nutty, chewy and wild tasting. We took this to our relatives in Norway, and they could hardly believe this is the "real thing" as compared to what they had eaten in restaurants! Your product is akin to gold!

Wonderful

Review by Denise

I can't wait to taste the wild rice. I was introduced this rice by a Buddhist monk and it is so delicious. He cooks in the regular rice cooker with red bean. I never eats any rice that good and also heathy. I am an Asian, white rice is the popular rice, then I was looking for heather alternative, brown and red rice, none as come as good as your Canadian wild rice.
Looking forward to more orders from your company.
Sincerely
Denise

Excellent!

Review by Bailey

The wild rice is the best we've found. Happy with the quick turn around. Great product! Great company!

LOVE LOVE LOVE! Like no other

Review by Gigi

This rice is superlative . Add sliced almonds at the end, yum~0

Great product

Review by Northern Sailor

This wild rice is the best I have ever eaten. Nice long uniform grains that cook up with a wonderful earthy flavor. I use it whenever I can and often substitute the wild rice for long grain brown rice.

Plump and flavorful

Review by jma

Great product. This is the best wild rice I have ever bought. First the grains are big. I soaked some overnight and cooked it. The grains plump up really nice. It is an excellent flavor. I'm really excited to add it to my soup I'm making. Thank you for carrying it.

Echo "Unparalleled Superiority" review

Review by DBY

This product is, absolutely, head and shoulders above all others. I use it in a casserole with onions, celery and mushrooms for special occasions. I've NEVER brought home leftovers. I have to go -- I'm salivating!

The only rice I buy!

Review by Robin

Beautiful wild rice!! I eat it every morning over a bed of greens. A healthy and tasty way to start the day. This is a higher quality rice than I can get at my local natural grocery for a lower price. I am buying in bulk and appreciate mo shipping fees. This is the only wild rice I buy. Thank you North Bay Trading!!

delicious, sustainably harvested, reasonably priced

Review by Holly

This wild rice is a great product! It is sustainably harvested, absolutely delicious, easy to cook, and reasonably priced. It makes great main course rice salads and wonderful side dishes!

Wild Rice at its FINEST! 6Stars

Review by tina

This review is long over due.

I discovered this magnificent rice a few years ago, and have been ordering it in 50Lbs.
It is a daily staple that we cannot live without.
Quality & taste are superb and the finest of all wild rices that I have eaten

Buy it, buy it and just buy it.


Don't be afraid. go ahead and order

Review by peasnrice

I stalked this site a while before I ordered. The rice is beautiful and tasty. Cooked on very low heat so it expanded but, did not explode. Very pretty mixed with my steamed basmati rice, garlic, salt, pepper, and a bit of butter- nothing fancy. excellent product. Thanks North Bay!

This rice is the best in the known cosmos.

Review by Rivergod

I have been using this wild rice in soup, stews and salads for years. The flavor is rich and earthy. Don't overcook it. When the grains split, it's done. It is wonderful!

Great product!

Review by DuckGramps

Living in California, we are force fed garbage paddy "wild" rice. I couldn't stand it anymore, and discovered this genuine wild rice from North Bay. Ordered 10 pounds in Dec, and am ordering another 10 pounds today. Great stuff, and well worth the $$.

The Best I have Ever Had

Review by Harlan

O am a weld rice addict. This is the best I have ever eaten. I believe so far I have ordered 30 lbs of it. My family loves it and I highly recommend this item. They rice is perfectly packaged and shipped quickly. I am a most satisfied customer.

Unparalleled Superiority

Review by Happy Gardener

Every so often one comes across a product that is head and shoulders above everything else in it's class; your Canadian Organic Wild Rice is one such product. While it may be a touch more pricey than 'similar' wild rice products, there really is no comparison when it comes to quality, flavor, texture, and freshness. Thank you North Bay Trading Co. for offering this wonderful product.

Wonderful treat.

Review by Socal Dreamer

I am hooked on this. I should share it, but I don't. I lay down a bed of this wild rice under fresh grilled Salmon. Eat it slowly and thoroughly enjoy the wonderful textures and tastes.

Canadian Wild Rice

Review by Jim-Bo-San

Have been a Wild Rice eater for 60 years but have never had a better tasting, textured Wild Rice. I'm sold on this. Actually I have washed it and ate it raw many times. A religious experience!

Excellent Quality

Review by Walleye George

The 'Extra Long Grain' is absolutely the best one can buy.

The rice gets an A+

Review by CW

top-quality and delicious rice

A Wonderful Find

Review by Ray

Where has this wonderful food been? I discovered it at 84 years old and plan to enjoy the rest of my life.

Wild Rice Duo

Review by CJ

We have found out the Canadian Wild rice has more flavor than the Minnesota, but is harder on the jaws. For the past couple years I cook 1-1/2 cups of each, this gives us the great flavor we enjoy so much. This gives us rice for the freezer to save time. We put some in all our soups, when we re-heat spaghetti, you name it and we will try to add some of our favorite wild rice mixture.

Awesome...OMGoodness

Review by praiser63

This is the BEST rice I've ever ate....Just made a Thai Curry from the Bangkok Thai Cooking School and what a great dish...but your wild rice made it over the top awesome! Thank you!

The best

Review by Isotelus

I have had the pleasure of eating wild rice my whole life . But this product is absolutly beautiful. I will continue to do business here from now on.

Outstanding!

Review by David

I received my wild rice order today and it is wonderful. I will definitely order more soon. You can tell this product was picked and packed with care and attention to detail. I am new to the organics realm and this is a superb product. Same with the Thousand Lakes Minnesota Rice.

Outstanding product

Review by David White

I purchased a 20-pound box of Canadian Wild Rice, and am extremely pleased with the high quality of the rice. Very long grained rice, with excellent flavor. I add Shitake mushrooms and some dried cranberries. First-rate product.

Back for More

Review by Dennis

Once you try this rice you'll be back for more. Yes, it's expensive. But most folks only eat wild rice on special occasions and why serve your family and friends an inferior product? As a native Minnesotan, I have eaten w/r for decades. The organic long grain natural harvested Canadian rice sold by North Bay Trading is simply the best I have found, anywhere.

WOW!!

Review by Maggie

I am now a lifetime fan of this wild rice. It is more flavorful and substantial than the little, expensive jars that the supermarket sells. I have ordered some as gifts to relatives and friends, who are anxious to try it since hearing me rave about it. I love it hot, with butter, but have added it to soups, made a cold vinagrette salad with cashews, and created a hot lobster/mushroom/rice dish, and I look foreward to discovering new ways to enjoy this wild rice!!


Absolutely the Best

Review by KJ

We have been ordering North Bay's Canadian Organic Wild Rice for years now. The quality and taste are always out of this world. The grains arrive whole and scrupulously clean. The rice gets an A+ for satisfaction - a sign that it is nutritionally dense. We pack it for long-term storage and rotate it through our emergency food supply, and the older rice is just as satisfying as the new - a sign that the nutritional values are maintained. Five stars all the way.

Best products and best service

Review by Montrose

Absolutely wonderful, top-quality, delicious rice. Having never cooked wild rice, I overcooked the first time or two, but it was still good. Wild rice and mushroom soup is heavenly. North Bay is a delightful company to do business with, great service with a personal touch.

EXCELLENT !!!!!!!!!!!!!!!!!

Review by ROBO

Simply Put !!!! THE BEST WILD RICE EVER !!!!!!!!!!!! *****

Best Ever!

Review by Bob

I've been making wild rice dressing for our Thanksgiving turkey for many years. Having discovered your Canadian Organic Wild Rice last year, this will be, without question, my choice every time from now onward. Thanks!

Used with Shrimp Creole

Review by RayBob

Bought a 1 lb bag to try & used it tonight with my shrimp creole, excellent rice. Best wild rice I've had, it cooked exactly as the instructions said and was very good. Restaurant Quality.

Great Stuff

Review by Michael'n'Amy

Years ago we received wild rice from catalogue merchant Orvis and thought it the best ever. When they stopped offering it, we felt we had been spoiled for wild rice forever. Then we found North Bay and rediscovered Orvis' own secret source! The identical perfect and perfectly beautiful nutty trove! On our second 10-lb order now, and never less than a perfect meal. Five-star every time.

put in casserole

Review by DH

I use this wild rice in a casserole with onion, celery, mushrooms, beef stock, Lea & Perrins and Pick-a-Peppa sauce, along with two sticks of butter. Have served this dish for years.

The best!

Review by Lynner

I have been buying wild rice for far more yrs than I care to share--and THIS is the very best! I have been ordering this for several years now. Also use wild rice as gifts---a great hostess gift. Tired of giving wine!

Fantastic Product

Review by Nick Wispelwey

North Bay's Wild Rice is fantastic. I first tried it on a trip to Quetico and had to bring more home to my wife. She is hooked. As a vegetarian, she is always looking for wholesome grains and variety in her diet. This one is a winner at a great price.

Best wild rice I've ever had

Review by flyegirl

This wild rice is both part of my emergency food supply and my regular pantry. My favorite way to use it is to add it into a an organic wild rice pilaf I already buy in bulk. It dramatically extends the pilaf, making it much more filling, satisfying, economical, while raising the quality of my meals. Recently I started adding a couple of scoops of the pilaf to my lunch salads, making them so much more filling and savory, especially with my creamy yogurt dressing. So good! Another favorite is to slice slivers of steak onto the pilaf, sprinkle with gorgonzola cheese, and drizzle with sherry or balsamic vinegar. It's a blessing to be able to eat food of this quality.

There IS a Difference!

Review by David

I am making a concerted effort to purchase and prepare organic foods. Yes, there is a price difference -- and it is justified. The Canadian Organic Wild Rice is excellent -- as a recipe component or simply on its own. Texture and taste are far superior to varieties commonly available in retail outlets. A common remark made by people enjoying this wild rice for the first time is "I never knew wild rice tasted this good!".

On my second 5lb bag

Review by RLC

I just happened to find North Bay Trading Co. during an internet search for wild rice. Thank you for providing me with the highest quality wild rice on the market. I'm hooked, been using it with every meal. As my cardiologist requested. As a side dish I love it with white truffle oil and a dash of chipoltle sauce. I'll call when I need more!! Thanks, Bob

Salads

Review by Stan

Very Happy with the Canadian Organic Wild Rice. I cook up a large batch, freeze small portions, bring them out - thaw them and add them to our nightly salad. The rice adds flavor, texture and excellent nutrition. A very good unadulterated food. We feel very well served by The North Bay Trading Co. Good product; good people to do business with.

Gorgeous Wild Rice!

Review by Jenn

This is the best wild rice I've ever had. The texture is perfect and the taste amazing. I will definitely be ordering more.

great with chicken

Review by Ken

We prepare this wild rice with slivered Almonds, craisins, and mushrooms and bake (with chicken bullion) as the liquid, for an hour and a half, and serve with large chicken breasts (airline breasts). Also, a variation is to put
the chicken on top of the rice for the last 45 min to hr. Thanks for all your wonderful products!


excellent product

Review by George

I just finished a 10 pound bag. I used to buy wild rice in northern Canada and was amazed by the quality of the rice from North Bay which is just as superior! I tried one previous internet site sometime ago and the wild rice was clearly inferior, small and dusty. The secret to a successful business is simple. Sell a superior product at a reasonable price. Well done!

Ordering again soon

Review by Sherry

I am so happy with my wild rice, the shipping methods, packaging, prices, and the receipt in an envelope, that just dooes not happen with other companies. For all this thank you!! We will be ordering again and send all these good things to our family and friends.

fantastic wild rice

Review by Pepperqueen

This is the best wild rice we have found in a very long time. Not only is the product superior, so is the service. One day after I ordered, I received an email with a Fedex tracking number, and received my order 5 or 6 days later. The last wild rice we ordered was not as good and a lot more expensive. We order 5 lbs. or more at least once a year and will definitely reorder from North Bay Trading.

The package instructions say that 1 1/2 cups of wild rice makes 4 generous servings (Ican't imagine the size of the servings). For us 1/2 cup rice makes at least 4 generous servings. Be careful to not overcook--I did and it was still wonderful.

Great

Review by Eli

Let me first say that I know a lot about wild rice. I chided my wife soon after we were married when she came home from the supermarket one day with "cultivated" wild rice. I refuse to eat the stuff, it's like eating wood. I will only eat wild rice harvested from lakes. I haven't ordered the Canadian Organic off the internet but they do carry it at the local supermarket, albeit only in 1lb packages. I probably go through 3 lbs a month.

One of the other reviews stated that "not all wild rice is created equal", did you know that this is absolutely true? No two bodies of water produce the same strain of wild rice. In Minnesota, where I live, there are over 10,000 known strains of wild rice, each one particular to the body of water it comes from. Some have long narrow grains that only grow in 2 - 4 ft of water. Others may be the same size but only grow in 5 - 6 feet of water. Yet others are short and fat, darker or lighter, etc, etc, etc. You get the idea. This is why it's almost impossible to "cultivate" wild rice. You can't just throw a bunch of seed in a rice patty and expect to get the same product.

Since different strains have various sizes and shapes it stands to reason that they all have slight differences in taste and texture as well. Honestly, Canadian Organic has found a good one. Quite possibly the best I've ever tried.

Expect a bulk order from me very soon.

If you're someone just reading reviews looking for some wild rice to buy, take notice that nobody here has given this product less than 5 stars....

Excellent

Review by Magistra

I eat your organic wild rice almost daily. It is delicious, filling, and healthy. Thanks for providing such a high quality product.


Great customer service

Review by Cindy

Greggar--I just wanted to let you know that you have wonderful customer service. I placed my first order for wild rice and had to speak to customer service about the order. The customer service was very friendly and helpful.

Absolutely best wild rice ever

Review by GJA

I have cooked with wild rice for years, but have never had such a high quality product. The kernels are huge, with lots of bran - requires a longer cook time - but phenomenal flavour. I've been spoiled now and will never buy any other wild rice.....

These Guys Are the Best

Review by Dan

Have been doing business with these guys for 5 years at least. The Canadian Organic is the best we've ever found anywhere, their service and attention to taking care of their customers is uncommonly excellent. We buy lots of this for ourselves, buy this wild rice for gifts and everybody raves about it! For a real treat, try the 32 Bean 8 Veg Soup. Thanks to Greggar and all at North Bay Trading!

THE BEST WILD RICE EVER!!

Review by Rita

This is the best wild rice I have ever had and will purchase it forever from North Bay Trading Company because they are just so wonderful. I have never been disappointed and the quality of the rice is always superior. Once you try this rice, you will never buy another wild rice. Thank you North Bay Trading Company for being so pleasant to do business with and for your exceptional quality rice. Rita

This is the best quality wild rice we have ever been able to purchase.

Review by Betty Missling

Our family so enjoys the wild rice from NorthBayTrading. The quality is outstanding compared to others in the marketplace. We use it in soups, salads, and our favorite is baked with fresh mushrooms.

Wonderful!!

Review by Thomas

This is the first time we've ever eaten organic wild rice and we will never go back to the "store brands". The recipes we made so far were the soup and the waffles. The flavor and texture are amazing! Thank you for the prompt delivery. We will be ordering again soon.

Excellent product - best we have ordered

Review by Tim

In many years of ordering wild rice, this Canadian is the best we have ever had. Large grains and wonderful flavor. You can't go wrong with the 5-lb bag of this wild rice!

Flavorful organic wild rice special for cooking, gifts.

Review by Julia

The Canadian organic wild rice is the best, with its long, perfect grains and its wonderful flavor. It's perfect for dishes such as stroganoff and rice and mushroom casseroles. One cannot find wild rice of this quality in the local grocery store, so a one-pound package makes a great hostess gift for friends who like to cook.

a wonderful product.

Review by Izzie

Canadian wild rice, splendid, hearty, rich backbone of a meal. Thanks for making this available!

Better than the rest

Review by Ron

First I would like to say I am new to wild rice. Because I am new I bought 2 lbs. from 3 different companies, You are one of them . I want you to know that your company put the other two to shame. First I was impressed with the packaging. The other two simply put the wild rice bags in a bubble envelope. Second was the presentation of your package(GREAT). Last was the wild rice it self. After seeing yours I feel the Other two companies ripped me off. One of the other companies wild rice was all over the inside of the bubble envelope because their package broke open. I will be buying from you only. Thanks for caring what the customer receives.



None better

Review by BV

I have eaten wild rice since the 50's & this Canadian Organic is simply the best. Actually, we like all Wild Rice but when we want the best, we know what to order and from whom. Your quality we can count on. We'll be back! Thanks

Excellent in soups, casseroles

Review by Pam

This Canadian Organic Wild Rice is deliciously fresh by itself, but makes a nutty, chewy addition to soup and casseroles. I like it with broth, Mrs. Dash, fresh sage, and sour cream for a rich soup.

The Best I Have Ever Found

Review by Cowboy Cuisine

I am extremely particular about wild rice, as I am about all gourmet foods. I want real "wild" rice and have found it at North Bay. I was buying it directly from the Ojibway Indians, but your quality and flavor is unequaled! I cook a lot of game dishes and serve almost all of them with your Organic Canadian Wild Rice. Again, it is the best I have found in 30 years of searching.

ABSOLUTELY FANTASTIC!!!!!!!!!!!!!!!!!!!!!!

Review by Alice

I'm a wild rice addict. I grew up on wild rice, having my childhood in Minnesota. I'm 55 years old and I think I've had EVERY brand of wild rice to be found! I'm quite persnickety about my wild rice and have bought it in all manner of grocery stores, upscale markets, and Internet sources. This is IT. This is the BEST wild rice you'll find.

It has a great texture, a wonderful flavor - sometimes I cook it until it's almost soft, other times, I leave it just a little firm... almost crunchy. It's good with everything.

I always have some cooked and in the refrigerator ready to use/eat. I like to toss a handful in salad, soup, even mix it with penne. It's great with any protein - wilt some spinach, sprinkle this rice (cooked) on it, and top it with a nice piece of salmon. Yum!

We mix it with roasted vegetables, sprinkle it on mashed potatoes, and put it into our scrambled eggs. Pretty much anything that isn't dessert is better with this wild rice.

It is higher in protein and lower in simple carbohydrates than any other kind of rice - wild rice is the best nutrition in rice you'll ever find. And this wild rice - the organic Canadian is absolutely the BEST wild rice I've ever had.

You can mix it with other rice, but we find that we love this rice so much, it's all we want to eat! Also, it makes a SPLENDID gift - we make up little gift bags and North Bay Trading will give you little cards to include that give information about the rice and have cooking instructions. It's an exceptional gift - no matter whom you give it to, NO ONE will be giving them the same gift! It's a very unique gift that will be greatly appreciated.

We buy 20 pounds at a time. It keeps for a long time.

This rice has spoiled me.

Review by Karen

This is the most delicious wild I have ever eaten. The flavor is outstanding and grains are the longest I have ever found. I didn't realize quite how wonderful it is until I tasted other brands. It has been a favorite with my family for many years. Nothing else equals it, and It is well worth the price.

Abthowootly Fabulouth Rithe! <G>

Review by Mark Zimmerman

Ordered the 5lb bag awhile back and finally decided we had to eat less of it as we were afraid we'd go through the whole bag too fast! Taste is fantastic and grain size is larger than I ever expected! We love it! Get some, treat yourself to a rare treat!

GREAT WILD RICE

Review by joseph

hi, I love your organic Canadian wild rice!! the taste is super! Also really like the wild rice soup. Thanks

excellent

Review by Koll

Not all wild rice is created equal. This is the absolute best wild rice I've ever had.
Canadian Organic Wild Rice
Easy to Prepare
Wash with cold water and then drain.
Bring 1 part wild rice and 3 parts water to a boil.
Then cover and strong simmer for about 45 minutes.
Drain or let the water steam off for the last few minutes of cooking.
Do not over cook. For the full flavor and chewy texture of this wild rice, stop cooking when the rice looks like an opened hot dog bun — not exploded like popcorn.
Serve piping hot, perhaps with butter, salt, and pepper.
Freezes well. Cooked wild rice may be frozen and then reheated.
Yield — Canadian lake wild rice expands 3-4 times when cooked. Use 1.5 cups (about 1/3 pound) of uncooked rice to make 4 generous portions.
Storage — Best if used within 24 months of purchase. Store tightly sealed in a clean, dry place.
Nutrition Facts
Serv.Size 1/4 cup 45g)
Servings Varies
Calories 160
Fat Cal. 0
*Percent Values (DV) are based on a 2,000 Calorie diet.
Amount/Serving
%DV*
Amount/Serving
%DV*
Total Fat 0g
0%
Total Carb. 34g
12%
Sat. Fat 0g
0%
Fiber 3g
11%
Trans. Fat 0g
Sugars 1g
Cholest. 0mg
0%
Protein 7g
Sodium 0mg
0%
Vitamin D 0% • Calcium 0% • Iron 6% • Potassium 4%
If you represent a food manufacturer and would like to open a wholesale account, please email us with your business name, documentation of your business, the product(s) you are interested in, your first order quantity and timing, and projections for future orders.