Frequently Asked Questions
Can I place my order by phone? Yes, please call us at 1-800-348-0164 or 715-372-5031 between 9-4 pm CST. You may have to leave a message, but we will always return your call, usually within 30 minutes. Please note online order discounts are not applicable to phone orders.
Which products are gluten free? Our products are naturally gluten free but we do not test for gluten or label gluten free unless we have a certificate of analysis from a third party lab verifying the absence of gluten on the lot you order. This can be arranged for pallet sized orders but will add substantial lead time.
What is the shelf life of your products? Each product has guidelines listed in the Cooking Tips tab of the product detail page. For most low moisture products, the range is 18 to 24 months. Packaged products are in high quality resealable zipper pouches. You can super extend shelf life to many years with a household vacuum packaging machine and/or other techniques. Custom packaging information and supplies for long term food storage are available at Sorbent Systems, which has online ordering of custom bags, moisture absorbers, oxygen absorbers, heat sealers, and vacuum sealers.
What does the "No Added Sweeteners" symbol mean? Our products are not sweetened or preserved through the addition of natural or artificial sweeteners. This means no added white sugar, brown sugar, raw sugar, honey, maple syrup, date sugar, maple sugar, agave, fruit juice concentrate, corn syrup, high-fructose corn syrup, brown rice syrup, cane juice, whole cane sugar (Sucanat), sucralose (Splenda), Stevia, Truvia, Aspartame (Equal or NutraSweet), or Saccharin.

How does drying preserve food? Moisture is removed from the food so bacteria, yeast, and mold cannot grow and cause spoilage. North Bay Trading only offers dried food. We have a great selection of wild rice, dry soup mixes, freeze dried fruits, freeze dried vegetables, and air dried vegetables.
What is freeze dried? Freeze dried food is placed in a refrigerated vacuum, where, without thawing, it is dehydrated — ice disappears in the form of escaping water vapor. Cell structure remains intact, which results in excellent retention of flavor, color, shape, and nutritional value. Freeze dried food can be eaten as is, hydrated quickly, or, with fruit, used in making drinks or baked goods. Please note fruit which is "dried," but not "freeze dried," is generally made in other processes which cost less but add sweeteners — often water content is simply replaced with sugar.
What is air dried? Our air dried vegetables, often generically called dehydrated vegetables, are specifically made by subjecting vegetables to heat, resulting in water evaporation. The physical size of the vegetables are reduced. When cooked, the vegetables hydrate nicely and often remain intact (versus crumbling apart), making them ideal for liquid cooking applications such as homemade soups and dips.
What is the Rehydration Ratio or Fresh Weight Replacement Ratio? This is a weight ratio of dried product to a rehydrated equivalence of fresh prepared product. For example, air dried tomato flakes have a rehydration ratio of 1:4. This means 1 lb of air dried tomato flakes, when rehydrated, is equal to approximately 4 lbs of fresh chopped tomatoes. Please see our product detail pages for these ratios. Rehydration Ratio and Fresh Weight Replacement Ratio are the same thing, but differ from the "Fresh Equivalent Ratio" (see below).
What is the Fresh Equivalent Ratio? This is a ratio used by manufacturers to determine how much fresh product is needed, including cores, tops, etc, to make a finished dried product. For example, fresh equivalent tomatoes would be the weight of whole and intact fresh tomatoes, before removal of cores and stems, needed to make one pound of diced dried tomatoes. Thus, the fresh equivalent ratio is always higher than the rehydration ratio, since there is weight loss in trimming away the tops, stems, cores, etc. This ratio is generally not published - however, the rehydration ratios are often available.
Are your products GMO free? Our organic products are GMO free, as this is a component of organic certification. For our other products, our partner processors have assured us of no genetically modified crops but we do not perform verifications of this. Therefore we do not label conventional products as GMO Free.
Are your products Kosher? Almost all products are certified Kosher by Blue Ribbon Kosher. See the Kosher symbol on the product detail page or view the North Bay Kosher List.
Are your organic products certified? Yes, click this logo and scroll to North Bay Trading Co.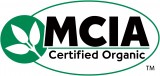 What is the nutritional value of North Bay dried fruits and vegetables? The nutritional value of our products are quite favorable, almost as good as fresh, and definitely better than canned. Nutritional data will vary by variety — each of our product detail pages have Nutritional Facts.
Are your fruits or vegetables processed with sulfur or sulfites? No — our products are not subject to sulfering and sulfite dipping. These treatments are often used to prevent long term darkening but have been linked to asthmatic reactions in a small portion of the asthmatic population. When color retention is a concern, North Bay's products will use a natural and safe alternative, such as the 0.6% lemon juice added to our freeze dried apples — such ingredients will be listed on the product detail page.
How do I enter a promotion or coupon code?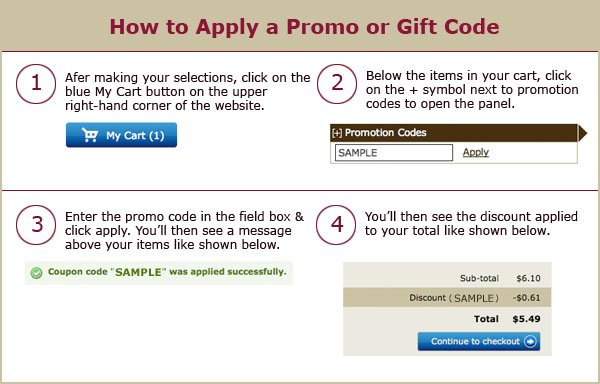 How do I get a promotion code? Occasionally we email promotion codes or post them on this website. Please sign up for our news and email specials by entering your email address in the Keep in Touch box on the left side of the screen.
Can I order a consumer direct print catalog? Sorry, we do not publish a print catalog for retail distribution. Our product pages are printer friendly.
Is pricing and sizing kept current? Yes, we keep the website current, however, market prices and box sizes can change on short notice (very rare). But we would certainly discuss any such situation with you before filling your order.
How do I make any order a gift order to a single address? Select any combination of items and then, at step 4 of check out, check the box next to "Do you have any gift items in your order?" Then you can enter a gift message. Also, remember to specify the gift recipient's shipping name and address in the ship to fields, instead of your billing address.
Can I send items as gifts to multiple addresses? Yes, the check out process allows you to enter multiple shipping addresses and specify gift messages. Here's how to send 2 or more gift boxes or any combination of products as gifts to friends and family:
Place 2 or more products in your cart. Then view cart and select "Checkout with Multiple Addresses."
Please complete login or register as a new customer.
Enter all recipient names and addresses using the enter new address button.
After entering all addresses, use the drop down boxes to select which items ship to which addresses.
Then select update quantity and addresses and continue to shipping information and select shipping method.
Below shipping selection, select the box for gift messages and enter your gift message for each address. Messages will be enclosed in each gift box. This all takes place in step 4 of check out
Then complete check out by entering your credit card information. Your gift order will be wrapped in tissue paper, packaged in a white box, labeled as a gift, and shipped within one business day.
After completing payment at check out, my order was declined? Our website has security measures to prevent fraud. You must enter the correct credit card CVV code. Also, your billing address must match the address on your billing statement. The staff at North Bay does not see your credit card number and does not approve or disapprove credit card transactions — that process is handled by secure and encrypted communication between merchant banks. If you are declined, please try again and/or contact your credit card provider.
I tried to order through your website and my credit card was declined, but I am still seeing a charge on my credit/debit card online statement. Why? When you place an order, your card issuing bank receives an authorization request for that charge. They confirm the card number is valid and verify if there are available funds to cover the requested amount. If the funds are available, they will reserve the funds for this transaction and send this information to our payment processor. A security check then confirms the billing information on the order matches the information on file with your issuing bank. If the address, zip code, and card code do not match what is on file, the transaction will be declined. Even though the transaction has been declined, the hold on the authorized funds will remain until your card issuing bank removes the authorization. Most card issuing banks will remove authorizations within 3-7 days if they are not claimed for settlement. This can be mistaken for an actual charge, but is part of the temporary hold. A declined transaction will not complete as a charge transaction on your credit/debit card statement.
I registered for wholesale site access but I cannot login? After initial registration, an email is immediately sent requesting information about your business. Please reply to this email so we can review your business documentation. Once approved, you will receive an email notification of wholesale site activation and your login will then work. Please be sure to login at the wholesale page with the same email address used in the initial wholesale registration. Please note your wholesale login will not work on our retail site.
I registered or ordered before August, 2009 and my login does not work anymore? Sorry, you will need to use the Forgot Your Password function to reset your password. We apologize for deleting all passwords in a major site upgrade performed on July 30th, 2009.
Please call us at 800-348-0164 with any additional questions, Thanks!