Employment Opportunities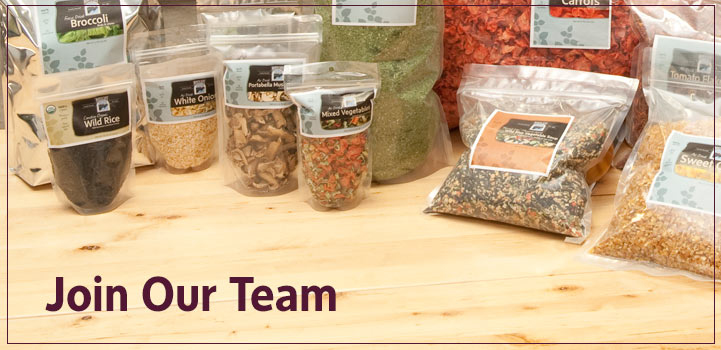 Established in 1987, North Bay Trading Co. is a family business which delivers high quality shelf stable food to commercial and retail customers.
Located in Brule, Wisconsin we have Big Company capabilities with a Small Business feel. Our Culture and Employee Fit are both very important to our success. Please read more about us below, and if you truly feel that we make a great match, take a look at our current job openings. We look forward to meeting you!
Our Culture:
Food Safety, Quality, and Employee Safety come before everything.
Everyone's work is meaningful and impactful every day.
Competitive pay and reward for excellent performance
We all think and act like owners
Our Location:
Located in Brule, WI
Skip the commute! Work where you want to live, where the great outdoors are just outside!

Brule River is a short walk down the road - Famous for its fly fishing, great for Canoeing and Kayaking.
Trails, trails, and more trails for Hiking, Biking, Snowshoeing, Skiing, and ATVing.
Plenty of land perfect for hunting, farming, or just enjoying the wilderness.
Lake Superior is just 14 miles north with sandy beaches and miles of beautiful shoreline, multiple marinas, and quaint communities along the way.

Multiple small towns are a short drive away and bigger cities, like Superior, Duluth, and Ashland are less than an hour away.
What it's like to work here:
Work in a cohesive team environment. We succeed together.
There's never a boring moment. A fast-moving industry means a fast-paced workplace. Every day can bring new and exciting challenges.
Room for growth and opportunities to learn new skills.
We all wear many hats and gain business experience in multiple areas.
Big Company capabilities with a Small Business feel.
Feel good about the products we provide to our customers: We sell shelf-stable, wholesome food with an excellent Food Safety rating.
Characteristics of a good candidate:
Acute attention to Food Safety and Quality
Team first mentality and willingness to help out
Effective communicator
Consistent drive for excellence
Willingness to work extra hours during peak periods as needed
Ability to multi-task in a fast-paced environment with changing priorities
Proactive problem-solving and managing tasks to completion, and with precision
Job Openings:
If what you've read about us so far is exciting and is truly a good fit with you, please see the following open positions. If there are no open positions listed, please contact us to inquire about possible future opportunities. We are open to creative ways to match our job responsibilities with talented, well-suited candidates!
October 2023: We have the following job opening:
Business and Accounting Manager
About the Position This position assists the President in managing and executing the organizations' accounting, inventory, and food safety programs. Also, general management level support will be given to the organization and its related entities as needed and/or requested. The right candidate will have excellent computer skills and be comfortable working with Microsoft Dynamics GP accounting software and using advanced Excel worksheets. Review the full Job description
Compensation and Schedule: Wage $27.00 to $35.00 commensurate with skills and experience. Eligible employees receive paid time off, holiday pay, simple IRA match, HSA account contributions, and possible discretionary bonus. General Company Office Schedule: Mo-Fri 7:30 am to 4pm. This is an at-will non-exempt position. Depending upon the final job offer, this position will require a minimum of 30 to 40 hours per week on site at the Company office. Some remote work may be approved by the President. Also, additional work hours may be required as requested by the Company.
Please email us your resume and state Business and Accounting Manager in the subject line. hr@northbaytrading.com
Learn more North Bay Trading Co.