1/4-inch slices of organic portabella mushroom caps.
Availability:
Out of stock
Easy to use, store, and take along — all natural.
Air dried 1/4-inch slices of organic portabella mushroom caps.
Good source of Fiber.
Not genetically engineered.
Certified Kosher by Blue Ribbon Kosher. See the North Bay Kosher List.
Organic portabella mushroom certification: Certified organic by MCIA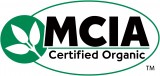 Common uses: Like many of our air dried vegetables, dried mushrooms are often added to soups, stews, sauces, pot pies, and casseroles.
Packaging: Bagged selections are in resealable poly bags. Bulk box orders use sealed plastic bag inside sturdy cardboard box.
Customer Reviews
One of my best buys, for an unusual recipe- mushroom bacon

Review by arye

I made a smokey, crisp mushroom bacon by using an internet recipet. Where they used fresh mushrooms I used these wonderful dehydrated ones. I took dehydrated smoked chipotle peppers and boiled them for 20 minutes. Then I took the smokey flavored water and pour that over the North Bay dried mushrooms, let them sit in this liquid for 20 minutes. Then I squeezed the mushrooms, to remove water. Now I used the internet recipe for making shitaki bacon: a mix of olive oil/ liquid smoke/ salt/ and smoked paprika. Let the squeeze dried mushrooms marinate in this mix for 20 minutes. Cook at 325 for10 minutes, flip over and cook another 10 minutes. Shockingly tastes like bacon. Great over salads.
Air Dried Organic Portabella Mushroom
Easy to Prepare
Add dried mushroom while cooking soups, stews, sauces, casseroles and other foods with sufficient liquid content.
For all other applications, hydrate by covering desired amount of mushrooms with boiling water and let soak for 10-12 minutes.
Yield — 1 oz equals about 2 cup dry. In general, our air dried vegetables double in volume when hydrated.
Storage — Best if used within 12 months. Store tightly sealed in a dry location away from sunlight.
Nutrition Facts
Serv.Size 1 oz (30g)
About 2 cup
Servings Varies
Calories 89
Fat Cal. 3
*Percent Values (DV) are based on a 2,000 Calorie diet.
Amount/Serving
%DV*
Amount/Serving
%DV*
Total Fat 0g
1%
Total Carb. 23g
8%
Sat. Fat 0g
0%
Fiber 4g
14%
Trans. Fat 0g
Sugars 1g
Cholest. 0mg
0%
Protein 3g
Sodium 4mg
0%
Vitamin A 0% • Vitamin C 2% • Calcium 0% • Iron 3%
Please contact us for specification on this product.
If you represent a food manufacturer and would like to open a wholesale account, please email us with your business name, documentation of your business, the product(s) you are interested in, your first order quantity and timing, and projections for future orders.