Employment Opportunities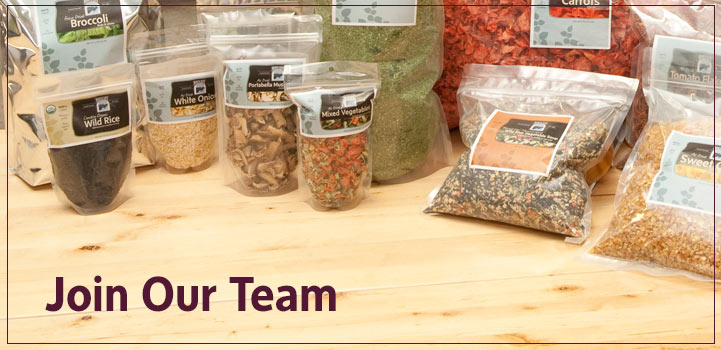 Established in 1987, North Bay Trading Co. is a family business which delivers high quality food to commercial and retail customers.
We are based in Brule, Wisconsin and achieve nationwide results with small business efficiency.
Why Work With Us?
We are a progressive business that offers a good benefit package and Company bonus program. We have clean and modern facilities, high operational standards, and progressive marketing strategies. Learn more North Bay Trading Co.
There are 2 Available Positions as of May 1, 2019
Customer and Vendor Support Specialist
Production and Warehouse
CUSTOMER AND VENDOR SUPPORT SPECIALIST
Join the entrepreneurial team at North Bay Trading for an active role in supporting customer and vendor activities in the food ingredient industry. Here is a pdf of the Customer and Vendor Support Specialist job description which is current as of May 1, 2019.
Key Responsibilities
Manage customer communications and ordering processes; Coordination of product questions with vendors; Help manage shipping and logistics; Manage record keeping of company documents and correspondences; Manage documentation of food safety specification and testing
Major Functions
Manage customer service questions from commercial and retail customers; Process incoming orders; Assist with vendor order details; Manage ongoing vendor verification checklist; Monitor vendor product performance relative to specification; Update, maintain, and disseminate product specifications and Certificates of Analysis (COA's); Assist with domestic and international logistics; Operate computer applications including email (Outlook), CRM, Office (Excel, Word), customer invoicing (Microsoft Dynamics GP), and e commerce customer order fulfillment (Magento and Amazon Seller Central); Operation and recording of traceability programs and other food safety routines; Assist with documentation updates to accommodate vendor, product or ingredient changes
Requirements/Qualifications
High attention to details Strong communication skills; Likes working in a fast paced environment; Ability to prioritize issues and respond quickly; Values the challenge of investigating and resolving non-routine issue; Can switch between tasks frequently; Experience working with computer applications including Excel; Willingness to work extra hours during peak periods or staff shortages
Bonus Requirements
Food industry experience; Business customer service experience; Sourcing experience; 2 or 4 year degree
Schedule
Full time Mo-Fri 7:30 am to 4pm in Brule, WI
PRODUCTION and WAREHOUSE EMPLOYEE
Key Responsibilities
Work within a team to package dry food products, box orders for e-commerce and wholesale trade, move inventory, and record inventory details on paper forms. Here is a pdf of the Production and Warehouse job description which is current as of May 1, 2019.
Compensation
Compensation commensurate with skills and experience, plus PTO (Paid Time Off), Holiday pay, Company bonus program, HSA contributions, and Simple IRA match.
How To Apply
Please email us at hr@northbaytrading.com
Please include your resume and a cover letter stating your area of employment interest. If you are a canidate to be interviewed or you wish to submit an application in your initial contact instead of a resume, here is a pdf of the North Bay Trading Job Application to be emailed to hr@northbaytrading.com.